Creative tools
Target the right people and companies and understand their needs. Stay informed and up-to-date on your needs.
Trusted data
Trusted and certified information to help you to take the right decision.
Documents library
Benefit from our prepared local documents to your local needs any time.
About Our Company
Your bridge between Africa & Turkey
Afrikapi creative technology company providing key digital services. Focused on helping our clients to build a successful business between Turkey and Africa.
Our Plan
Get premium service for cheaper price. save time and save money with our premium service .
Economic & Business Data
Reliable and official data to help you make sound decisions.
24 Hours Support
Our services and support team are available 24/24h and 7/7.
Financial Data and Services
The best financial, insurance and banking services to support you in your Turkish-African transactions.
Business Guide
A strong database of African and Turkish companies to build reliable and profitable business and trade relations.
Countries database access
Companies database access
Company listing
Subscribe Now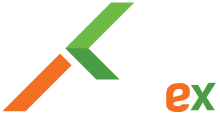 Contact Us
HEADQUARTER:
ePay International, INC
600 N Broad St,
Suite 5 #3585
Middletown, DE 19709
USA